Families and Friends United by AIDS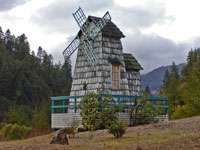 We were established as a non-profit organization in 1989 to provide support services to persons impacted by AIDS. We have a completely volunteer staff
Throughout the AIDS epidemic we have used our cabins and campground for emergency transitional housing to prevent homelessness. We also provide long-term housing for individuals living with AIDS and their care providers. Our facilities have been used for retreats, hospice care, respite, and workshops for support and education.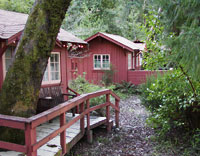 Historic Tan Oak Auto Park


Tan Oak Auto Park was established in 1928 to provide services to travelers on the newly constructed Hwy 101, between San Francisco and Eureka. The Auto Park offered lodging in log cabins and redwood cottages in addition to a restaurant, gas station, and auto repair.